2012 | 04.14 | Sat | 07:52
via
atmos mag02
Editing bilingual (Japanese and English)
NIKE SPORTWEAR atmos
NIKE AIR MAX 95 + BB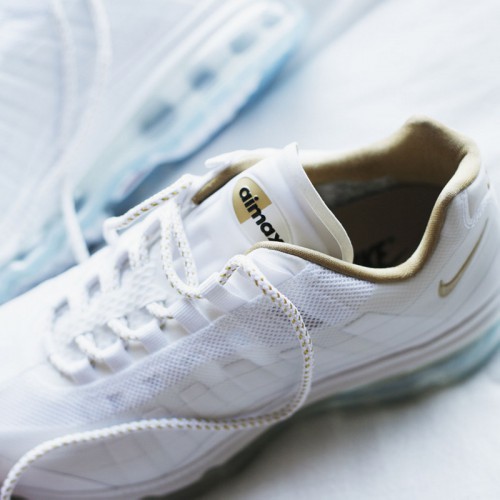 話題のエアマックスシリーズ最新作"NIKE AIR MAX 95 + BB"のアトモスカラー。
五輪イヤーにちなんだ金、銀が配置され、アッパーの純白のグラデーションは超軽量を
可能にしたアッパーテクノロジー"FUSE"。ナイキ入魂のハイテクシューズ。¥17,850
The latest air max series ''AIR MAX 95 + BB '' by atmos color ways and
accented gold and silver by the five rings. Clean white upper with the new
technology ''FUSE'' upper biggest breakthrough is that the shoes provide
lightweight body. Nike threw their whole soul into them.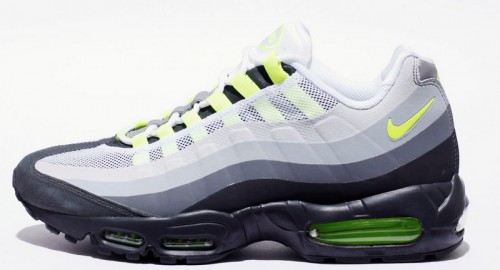 AIR MAX 95 NOW-SOW ¥15,750
About NIKE AIR MAX
1995年。それはスニーカー業界にとって歴史的な年。日本全体を巻き込んだスニーカーブームは、
社会現象にまで発展したセンセーショナルな出来事だった。そのど真ん中にいたモデルが"AIR MAX95"だ。
当時を知るスニーカーファンにとって、"AIR MAX"という言葉の響きは特別な意味を持つ。
It's a historic, sneaker industry for 1995. Sneaker boom engulfed the entire Japan was the sensational events.
NIKE '' AIR MAX 95'' was the historical gem and everybody wanted to get crazily at that time.
''AIR MAX'' has been having a special meaning of the sneaker fans and industries from back in the day to now.
We have precious memory and time by them.
Photo: Kengo Shimizu(STUH)
4月28日(土)発売。
@shoesmaster_jp