2012 | 05.09 | Wed | 07:20
2012年春夏から日本に本格上陸したpointer(ポインター)。
SHOES MASTER編集部も注目のブランドですが、
日本でも好セールスのようです。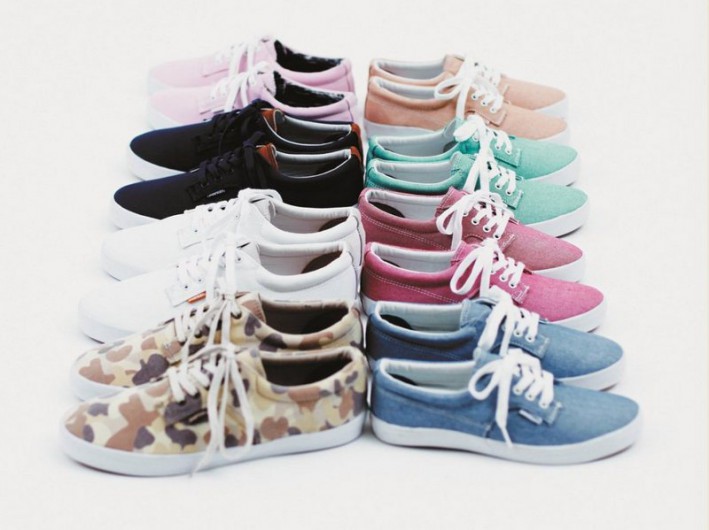 left
AD 01
コム・デ・ギャルソンやポーターのコラボでも話題になったロンドンのシューズブランド、pointer(ポインター)。
アメリカやヨーロッパのスニーカーブティックでは取扱いが多いが、日本では2012年春夏から本格上陸。
アトモスも注目のニューブランドのバルカナイズモデルは価格もいい感じ。¥6,090
The hot seller shoe brand pointer from England.They collaborated with COMME des GARÇONS lately
and it was a mega hit. Many sneaker boutique in USA and Europe are handling those products
at the moment.They will start providing in Japan Spring and summer in 2012. A powerful brand
from London, check them out!
right
W'AD 01
レディースのみ展開される、シンプル・イズ・ベストのバルカナイズスニーカー。素材感+シャーベットカラーは、
ごく普通の素材が素晴らしいカラーセンスでチープ感はゼロに。これはセンスとしか言いようがありません。
これはニッチなブランドにしか出せない「技」だと思う。オススメです。¥6,090
Awesome sense of style and popular color '' sherbet'' for spring and summer 2012 that makes the shoes high
performance and fabulous looked.
via atmos mag02
Photo: Kengo Shimizu(STUH)
http://www.atmos-tokyo.com/products/list.php?mode=search&name=pointer&search01imageField.x=20&search01imageField.y=11
@shoesmaster_jp