2012 | 05.02 | Wed | 08:21

via atmos mag02

今年の夏は、カリブの夏、コンバースの夏
THIS SUMMER =  CARIBBEAN SUMMER = CONVERSE!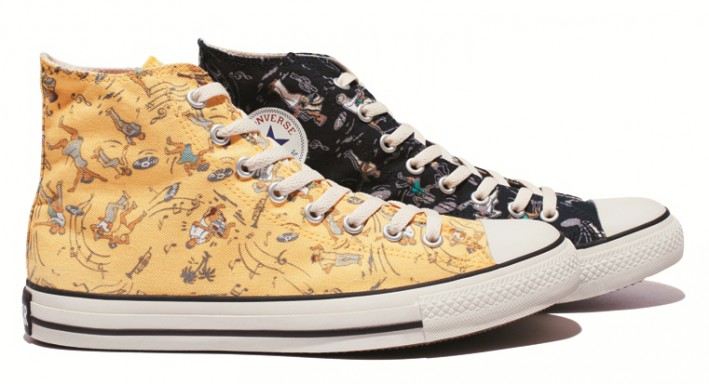 CONVERSE ALL STAR® CARIBBEAN MUSIC HI
¥6,195(tax in)
定番中の定番オールスターのプリントアレンジモデル。カリブの代表的な音楽や
ダンス(ルンバ、チャチャチャ、マンボ)を、レトロな雰囲気でアッパーにプリント。
The staple decent model ''ALL STAR HI''. Making with print arrange model inspired by the Caribbean music ''rumba mambo and chachacha''. Print nostalgic retro style for upper material.(Japan only model)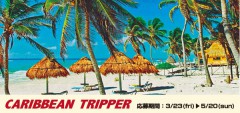 CARIBBEAN TRIPPER
カリブの陽気なファッション、音楽、カルチャーを落とし込んだ賑やかなコレクションの発売を記念して、
3組6名様に、カリブ海に面するジャマイカ・キューバ・メキシコへの往復航空チケットなどをプレゼントする
キャンペーンを実施中。5/20(日)まで。
http://www.converse.co.jp/news/2012/04/caribbean-tripper2.html
ラスタカラーが好相性。気分はもうジャマイカです
Great combination with Rasta color. Feeling like you are in Jamaica!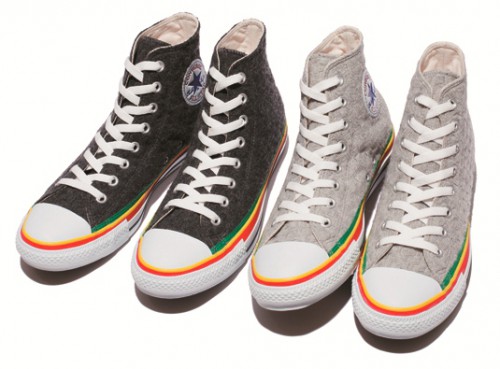 CONVERSE ALL STAR® RASTA HI
¥7,140(tax in)
オールスターの素材アレンジモデル。ニットワッチキャップがモチーフ。ソールテープ部分のラスタカラーと、
ざっくりとしたアッパーの素材感がGOOD。ジャマイカに行きたくなるような気持ちにさせてくれるニューモデル。
Series of the All STAR arranged model. Motif by knit cap and upper and sole tape with Rasta color.
They would make you feel want to go to Jamaica. (Japan only model)
Photo: Kengo Shimizu(STUH)
もうすでに購入済の方は、
こちらは、いかがでしょうか。
SHOES MASTER Vol.17(3.30発売)
into the summer mood 「ひと足お先に、夏のサンダル」でも紹介した逸品。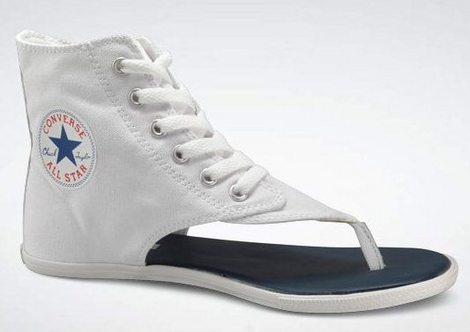 CONVERSE ALL STAR TONG HI
¥4,515(tax in)
コンバースインフォメーションセンター 0120-819-217
@shoesmaster_jp