2013 | 08.01 | Thu | 08:32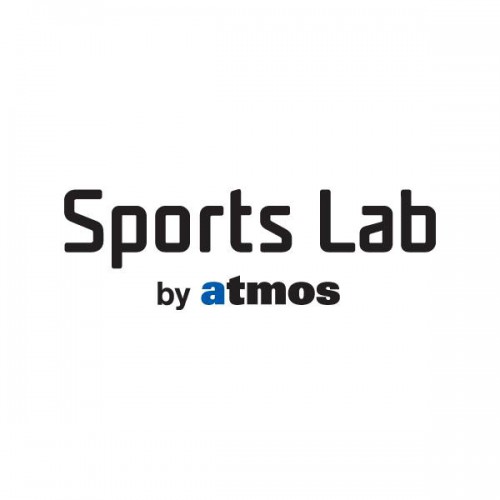 Sports Lab by atmos
The new experiment of atmos will be born as a concrete form.
The theme of this new style, Sports lab by atmos, is urban life style which develops together with sports.
Finally, the commemorative first shop will be open on August 3, (Saturday) in Shinjuku Minamiguchi district.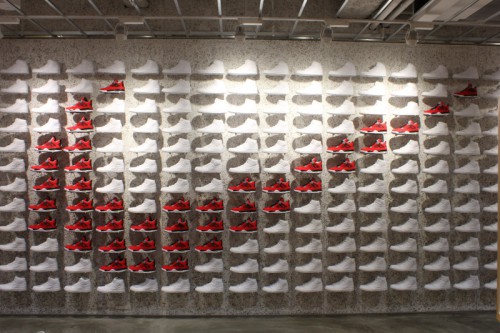 Concept;
The basic concept of the shop is sports casual which combine sports and casual fashion and the shop offers a strong line-up from footwear of Nike sportswear to Nike apparel and others.
We aim to create a place where Nike fans, sneaker fans and will find new discovery and great surprise. In order to give our customer's life style more brilliance we are planning to offer new brand's items which existing atmos shops do not handle. Then our new apparel line of atmos as a proposal of new sports casual will start at the same time.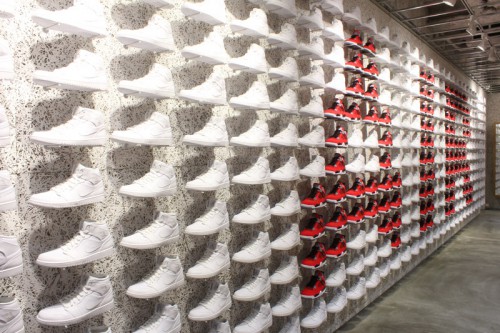 Shop information;
Address; 1F Shinjuku south avenue, 4-1-1 Shinjuku, Shinjuku-ku, Tokyo, Japan
Phone; 03-6457-8755
Open; 11:00 – 21:00 Everyday
FACEBOOK; https://www.facebook.com/SportsLabByAtmos
TWITTER; https://twitter.com/SportsLab_atmos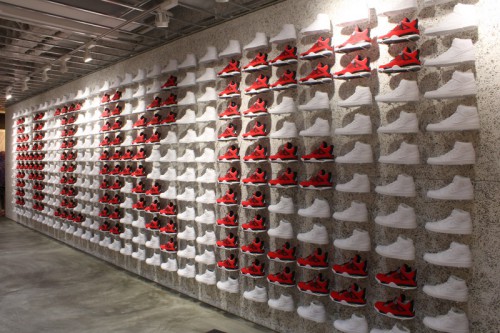 Please check attached our "360 WALL" pics.
"360 wall"
"360 wall" come from 360 pairs of fabulous Nike shoes on the wall and it will be gradual change and to create and propose for your sneaker lifestyle. The wall will be like a shoe wall art and it is undeniable. It will be a masterpiece of the shop.
@shoesmaster_jp